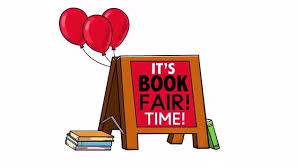 We are excited to bring back the Book Fair!
To allow for better social distancing the book fair will take place in our gym. Please look for signage directing you to the outside entrance to the gym.
Monday, May 3rd – Wednesday, May 5th:
8:00-12:00 Students and staff only
12:30 – 3:30 will be family time
May 6th – Conference Day – 8:00-6:30 pm Family Time
May 7th – Conference Day – 8:00-12:00 pm Family Time
To learn more about the fair and how to set up ewallet funds for your student please scan the QR code below.